Following from our team design discussions last week, a set of mockups for OPeNDAP's provenance presentation service were developed.  These mockups are designed to highlight both how provenance records can be exposed, and how descriptive pages for both OPeNDAP modules and contributors can be presented.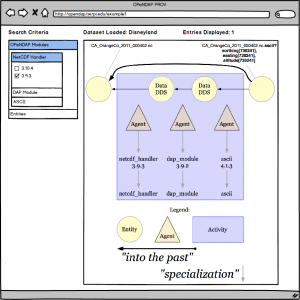 The user would start in a provenance exploration mode and be able to click on individual shapes in the provenance diagram to get to the module splash pages.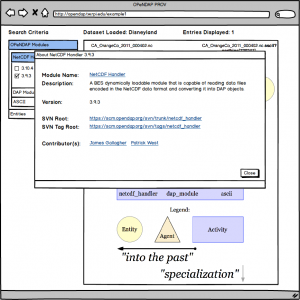 The above screen is what would appear if the OPeNDAP Module NetCDF Handler were clicked.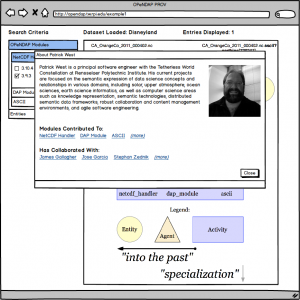 From the NetCDF description, one could in-turn click on the contributor links to reach their corresponding splash pages.