Hello All,
This week in design was focused on developing metrics and edits.
Ed and I worked on wordclouds for the search terms used in DataONE user searches and the most common words in the abstracts held in DataONE's collection of metadata. It's nice to see that there is alignment between what users are looking for, and what is searchable through DataONE.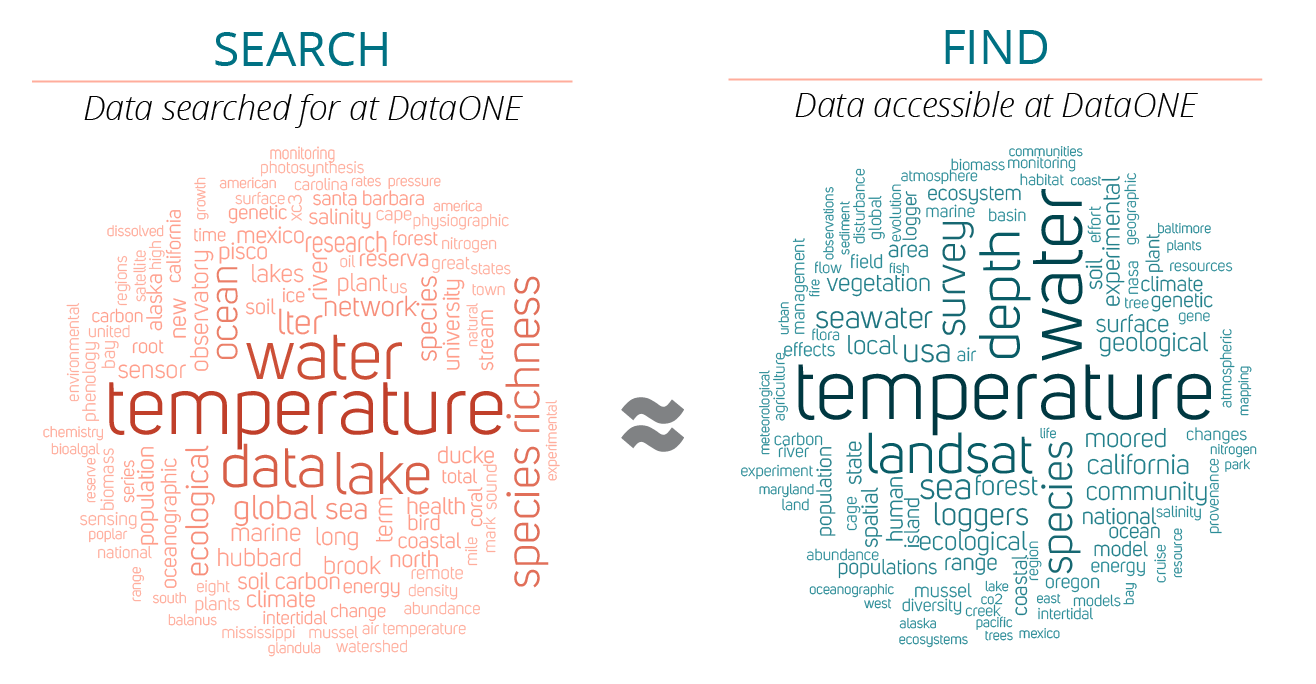 I updated the timeline with information from the DataONE news feed. It would be good to get a few more items on there from 2010 and 2017.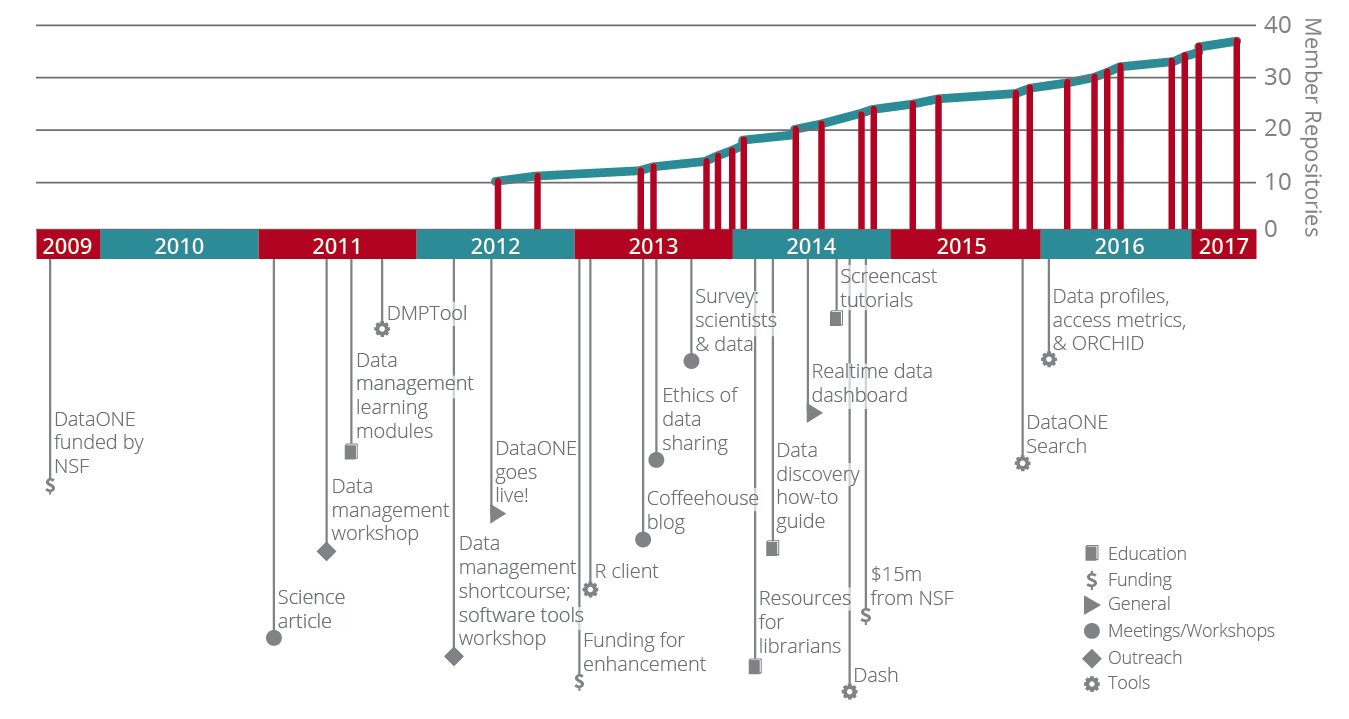 And finally, we reworked the colors of each two-page handout so each handout is easily identifiable as belonging to a specific stakeholder.
In order, the are: Researcher, Librarian, Repository, Funder

Hope you all have a good weekend.
Megan