Hello Folks,
This week in messaging I've been continuing to work on design and develop metrics/visuals specific to each each of DataONE's audiences (researcher, repository, librarian, funder).
Ed Flathers and I had another chance to collaborate and I think you'll all enjoy the output of our conversations. We took the data and visuals he processed and shared with us in this post, and worked to turn it into a graphic we can use in the outreach documents I'm working on.
Here's what we came up with. It's a draft, so please, if you have any comments or ideas share them with us.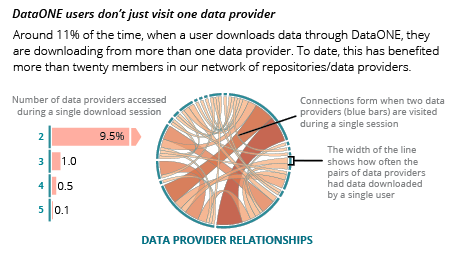 You should all be familiar with the figure below, I just took the curves from the member node webpage. In trying to find good examples of simple, easy to interpret but visually pleasing plots I have spent some time on one of my favorite sites for data in the news -> fivethirtyeight.com. I used their general plotting esthetic for these, like in this post and here.

And finally, my heat map of DataONE's global access to data. You saw it in tiny format last week, but this week its official, ggplot has bent to my will and the plot is now correct. In future weeks I will be working with Ed to automate this file, meaning that it will be updatable with current data whenever the whim hits, after we get the JSON files to decode into an X, Y, Z format that is. Then I'll be working to link those X, Y coordinates to the map. At this point it's just a heat grid overlaid on a world map using illustrator. This map was from data values pulled at the end of June.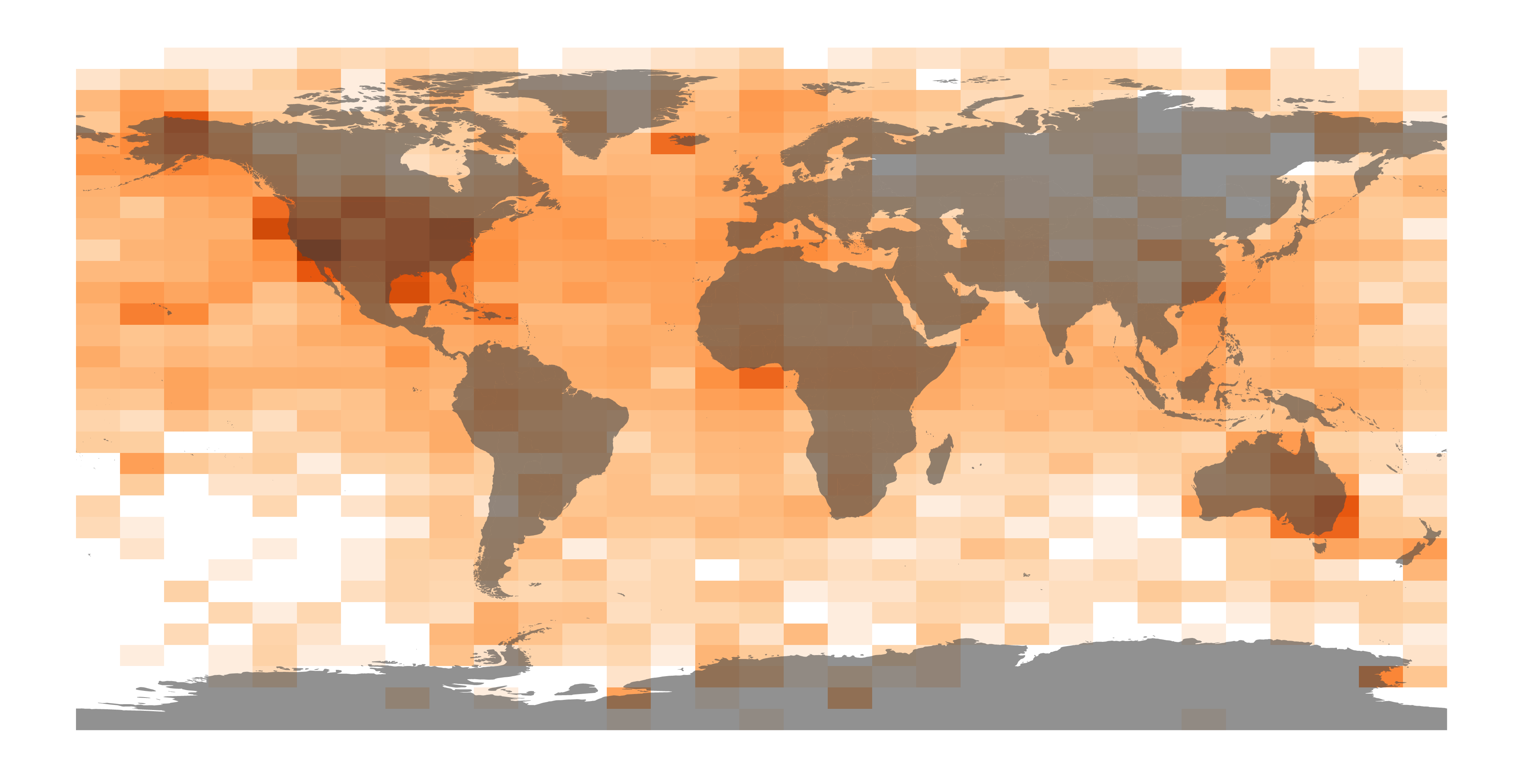 And finally.
I'm working on a timeline for the Funder outreach materials. As in, tools developed, repositories joined, funding achieved, accomplishments worth noting, etc. If any mentors read this and have ideas of what to add, please shoot them Amber and my way. For now, I'm starting with something like this. Early draft days…

Have a great weekend.
Megan